The Time Machine, The Island of Dr. Moreau, The Invisible Man - Unabridged
- H.G. Wells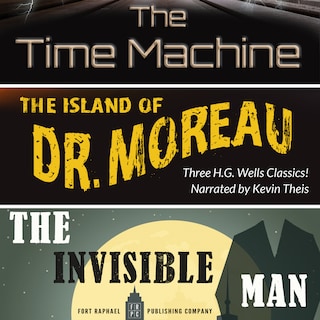 Beskrivning
This is a SoundCraft Audiobooks production. An audio-enhanced version (with music and sound effects) of three of the greatest science fiction classics of all time - in one collection!

H.G. Wells (1866 -1946) - the master of the genre - created his "scientific romances" and set the standard for prophetic and prescient scientific literature that also teemed with social commentary and even glimpses of horror.

Enjoy these three classics by the "Father of Science Fiction".
© Author's Republic (Ljudbok)