The War of the Worlds

- Herbert George Wells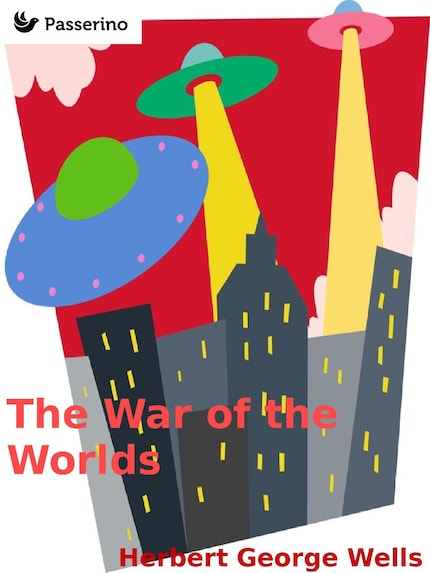 Beskrivning
"The War of the Worlds" is a science fiction novel by English author H. G. Wells.
The plot has been related to invasion literature of the time. The novel has been variously interpreted as a commentary on evolutionary theory, British imperialism, and generally Victorian superstitions, fears and prejudices. At the time of publication, it was classified as a scientific romance, like Wells' earlier novel The Time Machine.

Herbert George Wells (21 September 1866 – 13 August 1946), was a prolific English writer in many genres, including the novel, history, politics, and social commentary, and textbooks and rules for war games. He is now best remembered for his science fiction novels, and Wells is called the father of science fiction, along with Jules Verne and Hugo Gernsback.