The Wicked Day
- Mary Stewart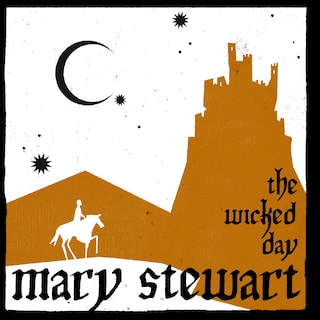 Beskrivning
Mordred is the son of King Arthur, bastard child of his union with his half-sister Morgause. Prophesied by Merlin to kill Arthur, Mordred is stolen away from his mother and raised in secrecy by a kind couple on an isolated Orkney island in the hopes that he will defy his fate.

Mordred, known to history as a traitor and a murderer, is no villain, but a quick-witted young man, with hopes and dreams of his own. But try as he might, Mordred cannot escape Merlin's prophecy.

For his mother, Morgause, has plans of her own. She tracks her son down and takes him back, then feeds the flames of Mordred's ambition, setting into motion a chain of events that will go down in history - and legend - as father and son are finally forced to confront each other one last time: on the wicked day of destiny, when Arthur's final battle will be fought.

Mary Stewart's stunning Arthurian Saga began with The Crystal Cave, The Hollow Hills, The Last Enchantment and The Wicked Day. It concludes with The Prince & the Pilgrim.
© 1983 Mary Stewart (Ljudbok)