The Wolves of Winter
- Tyrell Johnson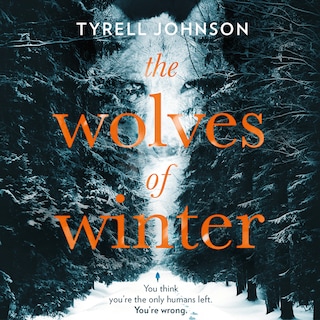 Beskrivning
'A cracking futuristic adventure, told with pace and panache and packed with vivid, shiver-inducing description' Daily Mail

'Read this in one sitting. DEEPLY satisfying.' Lucy Mangan

Forget the old days. Forget summer. Forget warmth.
Forget anything that doesn't help you survive

Lynn McBride has learned much since society collapsed in the face of nuclear war and the relentless spread of disease. As memories of her old life haunt her, she has been forced to forge ahead in the snow-covered Canadian Yukon, learning how to hunt and trap to survive.

But her fragile existence is about to be shattered. Shadows of the world before have found her tiny community—most prominently in the enigmatic figure of Jax, who sets in motion a chain of events that will force Lynn to fulfill a destiny she never imagined.

Station Eleven meets The Girl With All The Gifts in a powerful speculative book club read.