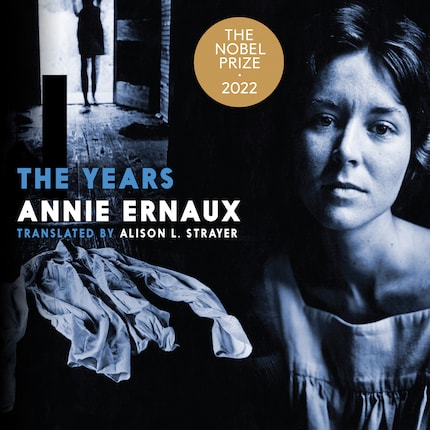 Summering av boken
The Years is a personal narrative of the period of 1941 to 2006 told through the lens of memory, impressions past and present—even projections into the future—photos, books, songs, radio, television, and decades of advertising and headlines, contrasted with intimate conflicts and written notes from six decades of diaries. Local dialect, words of the time, slogans, brands, and names for ever-proliferating objects are given a voice here. The voice we recognize as the author's continually dissolves and re-emerges. Ernaux makes the passage of time palpable. Time itself, inexorable, narrates its own course, consigning all other narrators to anonymity. A new kind of autobiography emerges, at once subjective and impersonal, private and collective. On its 2008 publication in France, The Years came as a surprise. Although Ernaux had, for years, been hailed as a beloved bestselling and award-winning author, The Years was in many ways a departure: both an intimate memoir written by entire generations and a story of generations telling a very personal story.
Vad andra tycker
Recensioner av The Years -
Ljudbok
Känns som mer som poetiska meningar än en roman. Tyvärr inte riktigt som jag väntat mig.
Fantastisk skildring av västvärldens tidsanda de senaste 50-70 åren, och väldigt fin uppläsning.