The ZimZum of Love

- Rob Bell, Kristen Bell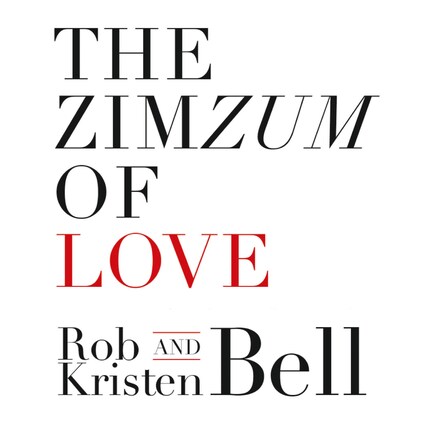 Beskrivning
Sunday Times bestselling author Rob Bell is joined in this book by his wife of twenty years, Kristen, to present a new way to make marriage work.

Marriage is complex because people are complicated. You think you're one. But then there are moments when it's shockingly obvious that you're two, with two opinions – whether over politics, childrearing or what you're going to watch on TV. So how do you stop yourself flaring up when you hit one of these relationship flashpoints and start seeing marriage as a chance for you to learn more about the person you want to know best of all?

Early on in their marriage Rob and Kristen experienced the struggles and fights that come to all couples. They still do. But they quickly learned that a great marriage needs to be focused and nurtured – and that fights should be as productive as possible!

In this inspiring and humorous insight into marriage, the popular husband and wife team explore communication, dealing with relatives, money, sex, petty fights, work and boundaries, as well as love, forgiveness, fidelity, faith and hope – because something special can happen when two people give themselves fully to each other.

With extensive discussion points in the endnotes, this easy-to-read book is invaluable for anyone searching for a happy, fulfilling relationship.