Then She Vanishes

- Claire Douglas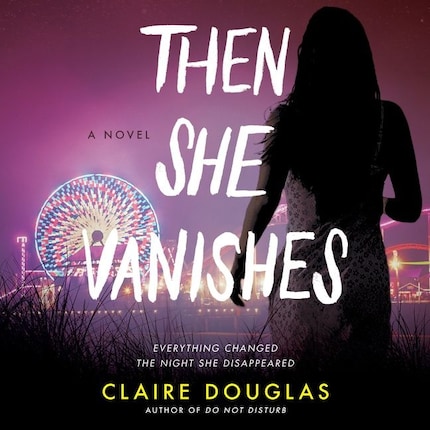 Beskrivning
"Then She Vanishes lifts the stone on a cold case disappearance and asks chilling questions about friendship, loyalty, love, and obsession."—New York Times bestselling author Gilly Macmillan

A twisty, compulsive thriller full of jolting shocks and startling secrets involving two sisters, a disappearance, a double murder, and a reporter determined to find the truth from the bestselling author of Local Girl Missing, Last Seen Alive, and Do Not Disturb.

Everything changed the night she disappeared . . .

On a summer's night in 1994, sixteen-year-old Flora Powell vanished from her sleepy seaside town without a trace. Their hearts shattered, Flora's mother, her sister Heather, and Heather's best friend Jess had to somehow carry on not knowing what happened.

Twenty-five years later, tragedy strikes again when Heather walks into a stranger's house and allegedly kills two people in cold blood.

Why would this loving wife and doting new mother commit such a heinous crime? Jess, now a reporter, returns to the hometown she left behind to cover the case and dig for answers. But this isn't like any other story. Jess was like a sister to the Powell girls, until the summer that tore them all apart.

What happened to the girl she used to know?

The question haunts Jess and propels her to find the key that may unlock the mysteries involving both sisters. But the search may reveal more . . . a darker side to this idyllic place she thought she knew.