Tono-Bungay - Book the First: The Days Before Tono-Bungay Was Invented (Unabridged)
- H. G. Wells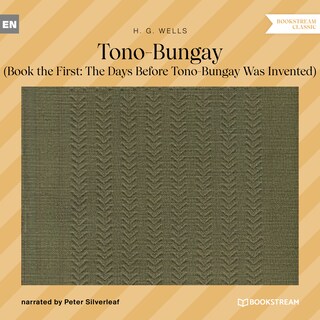 Beskrivning
Herbert George "H. G." Wells (1866 - 1946) was an English writer.
He was prolific in many genres, including the novel, history, politics, social commentary, and textbooks and rules for war games. Wells is now best remembered for his science fiction novels and is called a "father of science fiction"
BOOK THE FIRST: THE DAYS BEFORE TONO-BUNGAY WAS INVENTED: Most people in this world seem to live "in character"; they have a beginning, a middle and an end, and the three are congruous one with another and true to the rules of their type. You can speak of them as being of this sort of people or that. They are, as theatrical people say, no more (and no less) than "character actors." They have a class, they have a place, they know what is becoming in them and what is due to them, and their proper size of tombstone tells at last how properly they have played the part.
© 2022 Bookstream Audiobooks (Ljudbok)
© 2022 Bookstream GmbH (Ljudbok)