Tristan and Isolda: Opera in Three Acts

- Richard Wagner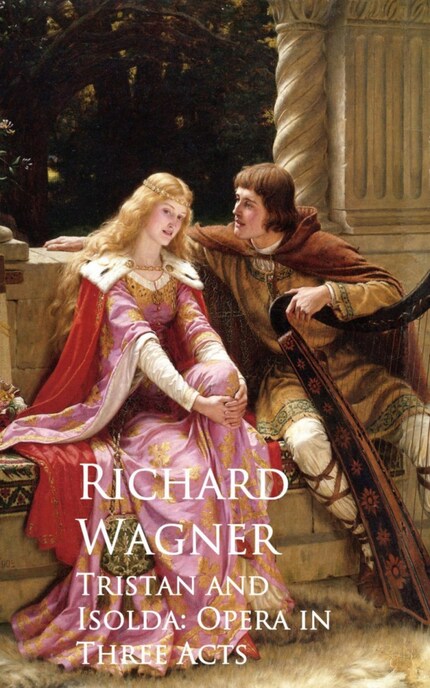 Beskrivning
ACT I

Tristan, a valiant Cornish knight, is bringing Isolda, princess of Ireland, over as a bride for his uncle, King Mark. He is himself in love with her, but owing to a blood feud between them, forces himself to conceal his passion. Isolda, in anger at his seeming unkindness, attempts to poison herself and him, but her attendant, Brangæna, changes the draft for a love potion, which enflames their passion beyond power of restraint.

ACT II

Isolda has been wedded to King Mark, but holds stolen interviews with Tristan, during one of which they are surprised, for Tristan has been betrayed by a jealous friend, Melot. Touched by King Mark's bitter reproaches, Tristan provokes Melot to fight and suffers himself to be mortally wounded.

ACT III

Tristan's faithful servant, Kurvenal, has carried his wounded master to his native home in Brittany, where he is carefully tended. Isolda has also been sent for, as being skilled above all others in the healing art. The excitement of her approach only hastens Tristan's death, and he breathes his last sigh in her arms. Mark has followed Isolda; he has had matters explained, and is prepared to reunite the lovers, but it is too late. Isolda utters her lament over the body of her lover, and her heart breaks: in death alone are they united.