Vivian Divine Is Dead
- Lauren Sabel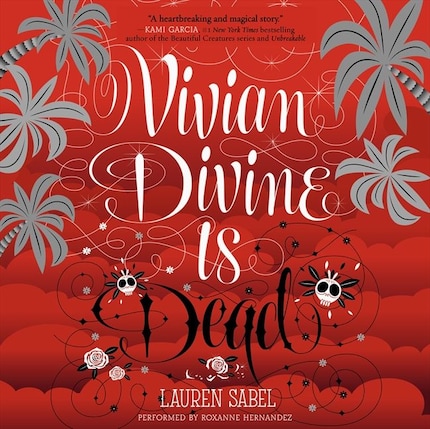 Summering av boken
With the mystery and suspense of the Pretty Little Liars series, the Hollywood drama of Lauren Conrad's L.A. Candy, and the creepiness of Michelle Hodkin's The Unbecoming of Mara Dyer, Vivian Divine Is Dead will thrill fans of emotionally charged, fast-paced, contemporary fiction.

Teen celebrity Vivian Divine has had a rough six months—her movie-star mother was murdered, and her boyfriend cheated on her with her best friend. Through it all, she's had to smile for the camera—this is the stuff the tabloids live for, after all.

When a death threat arrives with her fan mail, Vivian decides to run to Mexico, hoping to escape whoever it is who wants her dead. There, she finds an ally in the mysterious and charming Nick, but even he seems like he can't be trusted.As Vivian travels deeper into Mexico, she finds herself asking a horrifying question: If she can't hide from the paparazzi, what makes her think she can elude a madman?

Filled with surprising twists, poignant moments, and the snark of a Hollywood starlet suddenly on her own, Vivian Divine Is Dead brings a fresh new voice to contemporary fiction.

As New York Times bestselling author of the Beautiful Creatures series Kami Garcia says, Vivian Divine Is Dead is "a heartbreaking and magical story about love, second chances, and finding yourself."