Welding: Your Ultimate Guide To Weld and Cut Metal
- Robert J. Miller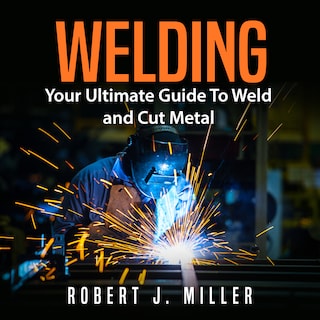 Beskrivning
Learn about welding and fabrication in manufacturing
Today only, get this audio bestseller for a special price.
This audio program is aimed at those with no prior knowledge or experience of welding who would like to learn the basics. You'll learn the technical and theoretical understanding needed to work in the industry. Learn how welding provides a means to combine different materials without affecting the composition of materials, the advantages and disadvantages of this process and the equipment involved.
Here Is A Preview Of What You'll Learn...
Welding Instruments
Valves
Oxy-Acetylene Welding Practice
Preparation Of Work
Torch Practice
Electric Welding
And basically everything you need to know to start using welding
Download your copy today!
Take action today and download this audiobook now at a special price!
© Author's Republic (Ljudbok)