What Your Doctor Doesn't Know About Nutritional Medicine May Be Killing You

- Ray Strand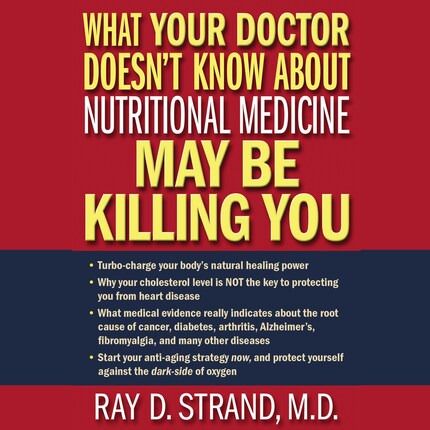 Beskrivning
When Dr. Ray Strand found himself in a losing battle, unable to successfully treat his wife who had suffered chronically with pain and fatigue, he agreed to try the regimen of nutritional supplements that a neighbor suggested. Much to his surprise, his wife's condition began to improve almost immediately. That amazing turn of events led him to dedicate himself to researching alternative therapies in medicine, particularly in the arena of nutritional supplements.

Dr. Strand's illumination of the body's silent enemy-oxidative stress-will astound you. But, more importantly, his research will equip you to protect or reclaim your nutritional health, possibly reversing disease and preventing illness.

Accompanying images, figures, and tables are available in the audiobook companion PDF download.