Who Gets What - And Why

- Alvin Roth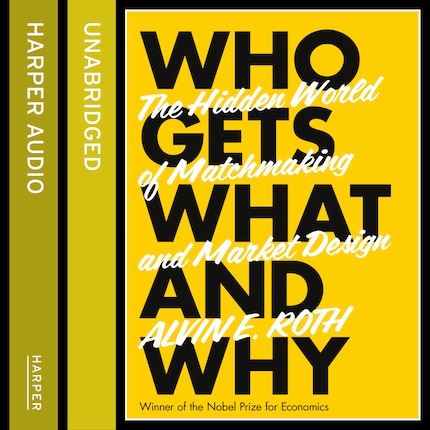 Beskrivning
How our lives are shaped not only by the choices we make, but by the choices we have.

In many parts of life – jobs, housing, medical care, education, even a date on the internet – price is not the only determinant of who gets what. So how do the other processes that influence who gets which goods, jobs, university places and partners really work?

In 'Who Gets What', Nobel Prize winning economist Alvin Roth uncovers the global rules of how markets allocate, how matchmaking shapes lives, where markets exist that we may not even realise, and how everything about our biggest experiences – from getting accepted at university or living where we want – can be better understood and negotiated when one understands the design of those matching markets. The distribution of rewards is often unfair, but it's seldom as random as it seems, and Roth reveals just how much of our life takes place in marketplaces, and leads us to a new understanding of who gets what and why.

For fans of 'Freakonomics' and 'Thinking Fast and Slow' this groundbreaking book sheds new light on the politics of free markets, and how many things that we choose in life also must choose us.